Strength of ONYX Hospitality Group's Commitment Towards China Grows With New Senior Appointment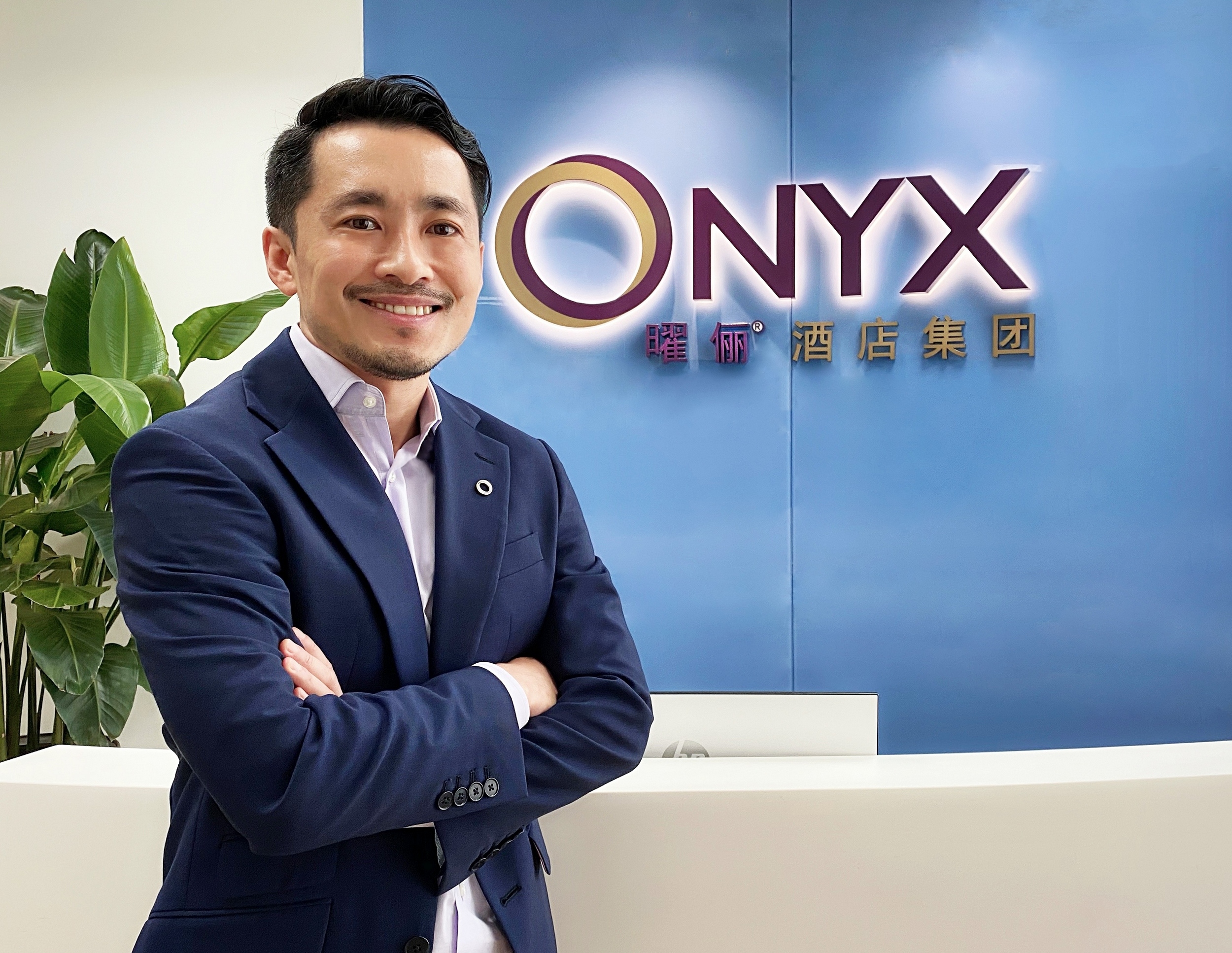 Shanghai, 8 September 2020 – ONYX Hospitality Group, one of the region's leading hotel management companies, today announces the appointment of Ethan Cai as Senior Vice President & Head of China, as part of its long-term commitment towards the China market.
Based in the Shanghai regional office and reporting to Craig Bond, Executive Vice President, Operations, ONYX Hospitality Group, Ethan will lead the operations and development of the company's portfolio of hotels and serviced apartments in China, exploring new businesses and project deals while overseeing the group's ongoing expansion and pre-openings including the upcoming Shama Hub New City Changchun and Shama Hub West Coast Haikou.
Ethan brings over 20 years of experience to his new role as the leader of ONYX Hospitality Group's operations in one of the world's fastest-growing travel markets. He co-founded a start-up company pioneering the use of robots for the hospitality business prior joining ONYX. He started his hospitality career with Hyatt, where he was the pre-opening team member of the acclaimed Grand Hyatt Shanghai. He then took on the role of general manager of the hotel division of China Jin Mao Group, one of China's top real estate developers and owner of several notable luxury hotel and resort developments within the country. He also held various senior roles at Morgan Stanley within the real estate investment and property divisions, where he spent time working in China and Japan, and took the lead in budget hotel chain investment management and was instrumental in one of the largest industry mergers and acquisitions in China. Ethan also worked with PVCP Group, a European leader in development and operation of tourism residences, as one of the core founding members of its China JV, where he led the business development team in successfully signing 11 different development projects over a period of 18 months.
"Ethan's depth of experience in real estate investment, hospitality and tourism assets development, as well as in travel innovation will be invaluable to ONYX as we continue to explore the potential that the mainland China market brings to our long-term expansion goals," said Douglas Martell, President & CEO, ONYX Hospitality Group. "As we continue to drive towards becoming the best medium-sized hospitality player in the Asia-Pacific region, we look forward to the new dynamics and fresh energy that Ethan would be bringing to our company and this key market of further expansion and opportunities."
Based in Bangkok, ONYX Hospitality Group has an operating portfolio of over 50 hotels and a robust development pipeline of more than 20 new properties in markets such as China, Japan, Laos, Malaysia, the Maldives and Sri Lanka. The company has set a target of being the best medium-sized hospitality player in the Asia-Pacific region.