Spend a Day in Japan without leaving Bangkok
Shama lists 5 things to do in Bangkok to make you feel like you're in Japan
Bangkok, 31 March 2021 – April is usually the time of the year where travellers from around the world congregate in springtime Japan to admire the stunning, blooming cherry trees. However, it could be months before travellers can roam the globe freely again. Fortunately, Thailand's capital, especially the central areas of Sukhumvit and Phromphong, is home to a large Japanese community. Discovering their close-knit community can feel like being transported to the rarefied world of Japanese food and culture for a fraction of the cost – and satisfy the thirst and hunger for all things Japanese. Shama has curated a list of 5 things to do in Bangkok's little Japan – so those missing the land of the rising sun can still experience a bit of Japan without having to leave the city!
1. Delight the palate with delectable Japanese cuisine and delicious treats
Who doesn't love Japanese food? Whether it's served raw, fried, grilled, or baked, there's something about Japanese cuisine that seems to keep everyone come back for more. Start with a visit to Nihonmachi Mall on Sukhumvit 26 and take a favourite pick among a range of Japanese restaurants and casual bars or 'izakayas.' For an authentic izakaya experience, opt for floor seatings and order the steaming hot pot and sizzling skewers. Looking for a Japanese bakery? Toraya Bakery on Thonglor 13 offers a wide variety of freshly baked goods that smell divine – including daifuku, dorayaki and pineapple bun – all beautifully packaged for takeaway. Cheesecake lovers should make sure to stop by Custard Nakamura on Sukhumvit 33 for a dense and cheesy delight that is not overly sweet.
2. Stock up the fridge at a Japanese Supermarket
Remember the fresh seafood, juicy fruits, affordable sushi and delicious Wagyu beef in Japanese supermarkets? What if you could now get it in Bangkok? And not just that, but also Japanese necessities, snacks, frozen food, and more. Offering the atmosphere of the Japanese fish market in a more compact size, Nihon Ichiba on Thonglor 13 is where customers can find fresh seafood flown in daily from Japan to ensure top-notch quality. Japanese-imported wagyu beef, vegetables, and fruits are also available. DON DON DONKI on Sukhumvit 63 is another destination for Japanese produce, food and dry goods like cooking sauces, seasonings and snacks. Think instant ramen, sakura-scented Kit Kat and wasabi-crusted crisps. Finally, UFM Fuji Super on Sukhumvit 33 is possibly the supermarket most frequented by Japanese residents in Bangkok. The variety of food and goods here is quite impressive. Some even claim it feels like shopping in Japan!
For the ultimate Japanese-inspired weekend, grab a few sushi and sashimi sets from the supermarkets mentioned above and check-in at one of the Tatami studios at Shama Lakeview Asoke Bangkok. Brew a cup (or two) of Japanese Green Tea or 'Matcha' and savour delicious sushi while lounging on a raised tatami seating area.
3. Soak in a hot spring and relax your troubles away
Soaking in a Japanese hot spring or 'onsen' is known to be extremely beneficial. It is said to detox impurities, make the skin more radiant and youthful, and relax strained muscles and melt the fatigue away. Yunomori Onsen & Spa is arguably the first authentic Japanese onsen in Thailand. Located on Sukhumvit 26, it offers a mix of indoor and outdoor baths amidst the setting of lush Japanese gardens. Too shy for the naked shared baths at regular onsens? Opt for Kashikiri Soda Onsen and Spa on Sukhumvit 49 with private teak tubs. Visitors can customise their own bathing experience by adding the minerals of their choice with the healing properties of their desire to the bathwater.
4. Embrace Japanese Thrift Shopping
Japanese are known for their love for high-quality, secondhand items. In Bangkok, Phromphong and Ekamai areas are seemingly chock full of lightly used, fashionable finds, and Tokyo Joe on Sukhumvit 39 is no exception. With several Japanese-imported products, shoppers are sure to find their favourites amongst the clothing, shoes, bags, and more. Bookworms may get lost in the stacks upon stacks of lightly used books crammed into the shelves in Dasa Book Cafe. Located on Sukhumvit 63, (un) FASHION Vintage offers a selection of preloved fashionable goods which are just as unique as its name. The shop is made up of coffee shops, a store dedicated to women's shoes and bags, and another store geared towards men. Overwhelmed with many stylish selections, customers may find themselves in the tiny shop much longer than anticipated.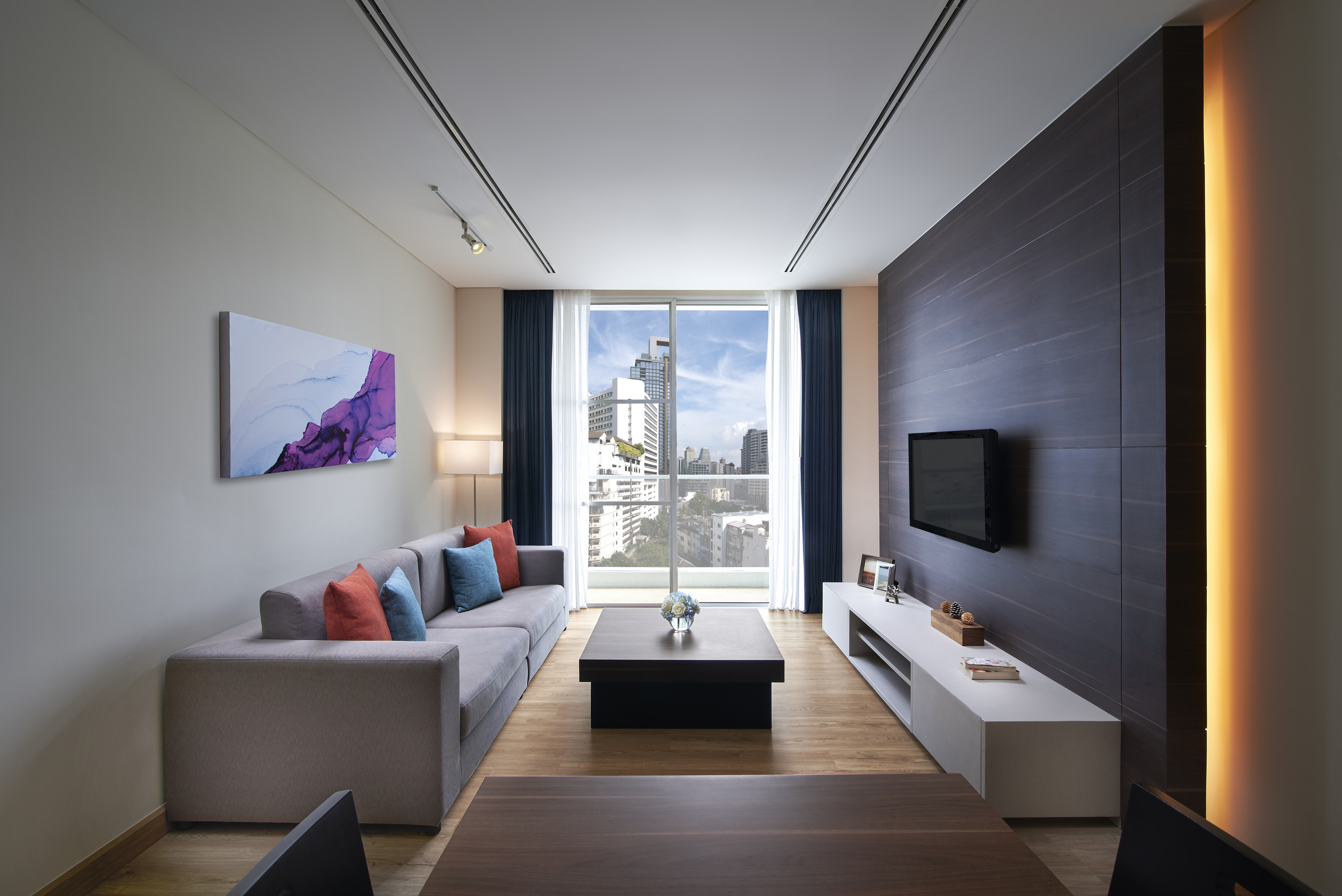 5. Learn new Japanese art and crafts
While waiting for the travel ban to be lifted, take this opportunity to learn new Japanese art and craft skills. Fashion enthusiasts might be interested in learning about Shibori – the Japanese traditional dyeing techniques, while flower lovers may check out Ikebana – the Japanese flower arrangement. There are plenty of Japanese art and craft workshops available in Bangkok. Don't know where to start? Visit the Japan Foundation in Asoke to get an overview of what's available in the city, and be ready for an adventure!
The locations of Shama Lakeview Asoke Bangkok and Shama Sukhumvit Bangkok offer easy access to Bangkok's "Little Tokyo" spread out between the Phromphong and Sukhumvit neighborhoods. Spend a weekend in Japan without having to leave Bangkok with "Summer Stories", a special promotion from both properties. Book via https://www.shama.com/hotel-deals and enjoy Japanese vibes at Shama Lakeview Asoke Bangkok with nightly rates  starting at 1,350 THB++ or at Shama Sukhumvit Bangkok with nightly rates starting at 1,500 THB++. The offer is available for booking from 1 April – 17 May 2021 for stays until 31 October 2021. Learn more at www.shama.com.
For additional exclusive benefits, sign up for an ONYX Rewards membership at www.onyx-rewards.com.