Brighten Your Travels with these Café Hopping Ideas from Amari
If coffee runs through your veins and stylish interiors light up your life, add these local cafés to your itinerary when visiting Malaysia, Sri Lanka and Thailand.
Bangkok, 19 June 2019 ― Undeniably, one of the best ways to appreciate a different culture is through its cuisine. However, a more fun and modern take on this would be through exploring local cafés. From Johor Bahru to Galle and Bangkok, Asia is home to some of the world's tastiest and most unusual cafés — which is why Amari wants to show travellers a few favourites to add to their must-eat and must-drink list!
(Left) An iced Teh-C, or milk tea with sugar, the perfect beverage after exploring the Johor Bahru Heritage Trail.
(Right) The famous Hiap Joo Bakery, home to Johor's iconic banana bread.
Literally across the water from Singapore is Johor Bahru, Peninsula Malaysia's southernmost major city. Known for its bustling night bazaars, energetic commercial hubs and charming heritage sites, Johor is also home to many interesting cafés, bakeries and shophouse restaurants. Restoran Hua Mui is almost always busy with local and foreign customers looking to try its famous chicken chop, delicious kaya toast and a selection of Malaysian-style coffees and teas (colloquially known as kopi and teh). A short walk down Jalan Trus from Restoran Hua Mui is the equally popular Hiap Joo Bakery, which has been open since 1919 and selling hundreds of their famous banana cakes a day.
(Pro-tip: If you plan on trying the iconic banana cake, we recommend visiting Hiap Joo Bakery early mornings on a weekday, as the weekend queues can get rather long and they are sold out as early as 13:00 hrs.)
Guests looking for a variety of cool drinks and tasty treats in one of Johor Bahru's finest establishments should look no further than Amaya Café at Amari Johor Bahru. From Southeast Asian-inspired afternoon tea sets to the sizzling brownie plate à la mode, this contemporary café offers deliciously designed items that will also look amazing on social media.
Save up to 15% off your stay at Amari Johor Bahru when booking three nights or more. Rates start at 238 MYR per night. Offer available until 31 December 2019. For more information, please visit www.amari.com/johor-bahru
A culturally-rich destination famously known for its UNESCO World Heritage Site, Galle Fort, the beachfront town of Galle brings together its Asian heritage and colonial influences beautifully. Each building emits a bygone charm and time-honoured patina that look gorgeous in photographs, especially once guests get to look back on their holiday photos after returning home.
Dewata Beach is not only a lovely, family-friendly beach, it's also a surfer hotspot among locals and visitors alike. Along that particular shoreline also sits The Shack Beach café, a little hangout with the perfect view of the waves and beach life. With cool items on the menu that inject a modern, hipster twist to a traditional breakfast staples of hoppers and porridge, all-day homemade appetisers and sharing platters, and even Thai-style noodles and desserts, The Shack Beach café offers that perfect beach vibe and something to please most taste buds.
Overlooking the Galle Railway Station is a tranquil space with freshly-made food and drinks, often missed because it sits above a fashion studio and clothing shop. The Old Railway café serves warm wraps and burgers, rejuvenating smoothie blends and decadent cakes.
(Pro-tip: The warm banana cake with a scoop of vanilla ice cream is a match made in heaven.)
Escape the stresses of life with a getaway at Amari Galle Sri Lanka, with the "Exclusive Escapes Package". The holiday retreat includes daily meals (breakfast, lunch and dinner) at Ahara Gourmet Gallery, a round of daily complimentary drinks at Bommu Rooftop Bar at sunset, and a complimentary 30-minute treatment for two at Breeze Spa. Additional spa treatments can be purchased at 50% off and late check-out at 16:00 is offered, subject to availability. Rates start at 153 USD per night. Offer available until 22 December 2019. For more information, please visit www.amari.com/galle-srilanka
Bangkok is home to literally thousands of cafés covering an endless range of concepts and specialities. Off the main lobby of Amari Residences Bangkok sits the warm and peaceful Buttercup (sister-café to popular brunch spots Not Just Another Cup and Tiny Cup café). With its bright interiors, comfy cushioned seats and freshly baked and brewed aromas, Buttercup offers all-day breakfast, classic International dishes and Asian favourites in addition to a sweet selection of cakes, cookies and pastries.
(Pro tip: For travellers who are looking for gorgeous interiors and fun backdrops for Instagram feeds, Buttercup's cool design and full-length windows offer excellent natural lighting and the perfect homey setting.)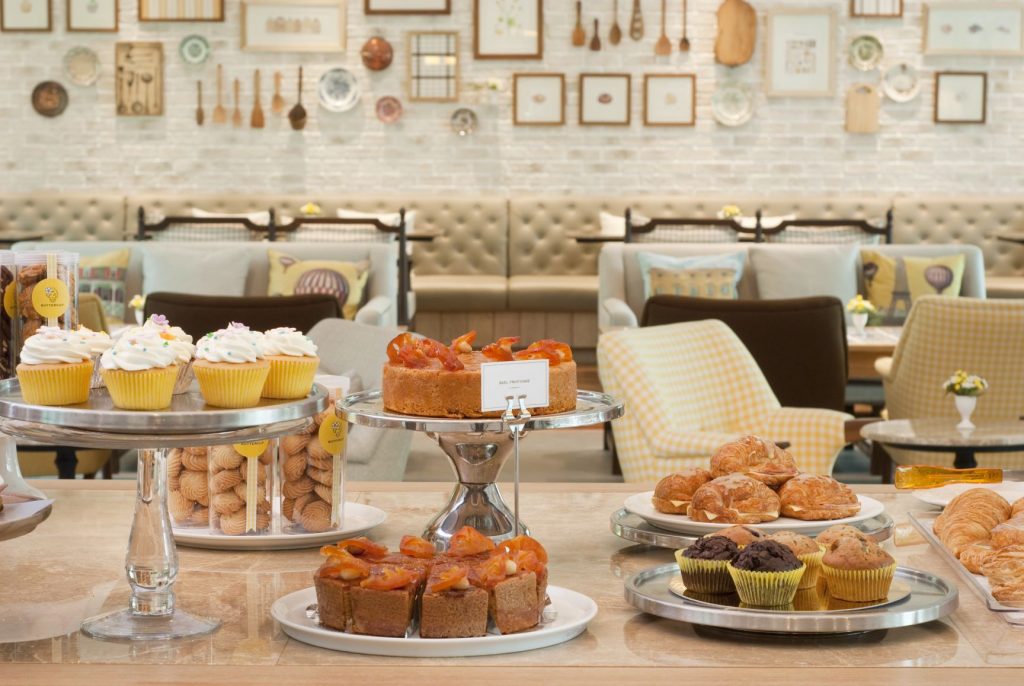 If you're looking for a more traditional style of sweets, Phan Phob café is a delightful and delectable experience. A unique and interactive concept, Phan Phob café encourages everyone to decorate a plain cake with a variety of toppings in classic flavours like butterfly pea, coconut and salted egg. And no café hopping experience is complete without washing down tasty treats with a cool, colourful drink. The Butterfly Pea Latte topped with foy-thong (or golden egg yolk floss) and Coconut-caramel lod-chong milk drinks taste sensational and are especially Instagram-friendly.
The comforts of home complement full hotel facilities and services, making Amari Residences Bangkok ideal for both short getaways and longer visits. Receive 10% off and complimentary late check-out until 18:00 when booking direct. Rates start at 2,500 THB per night. Offer available until 31 October 2019. For more information, please visit www.amari.com/residences-bangkok