Spice Up Your Suite Life in Five Easy Ways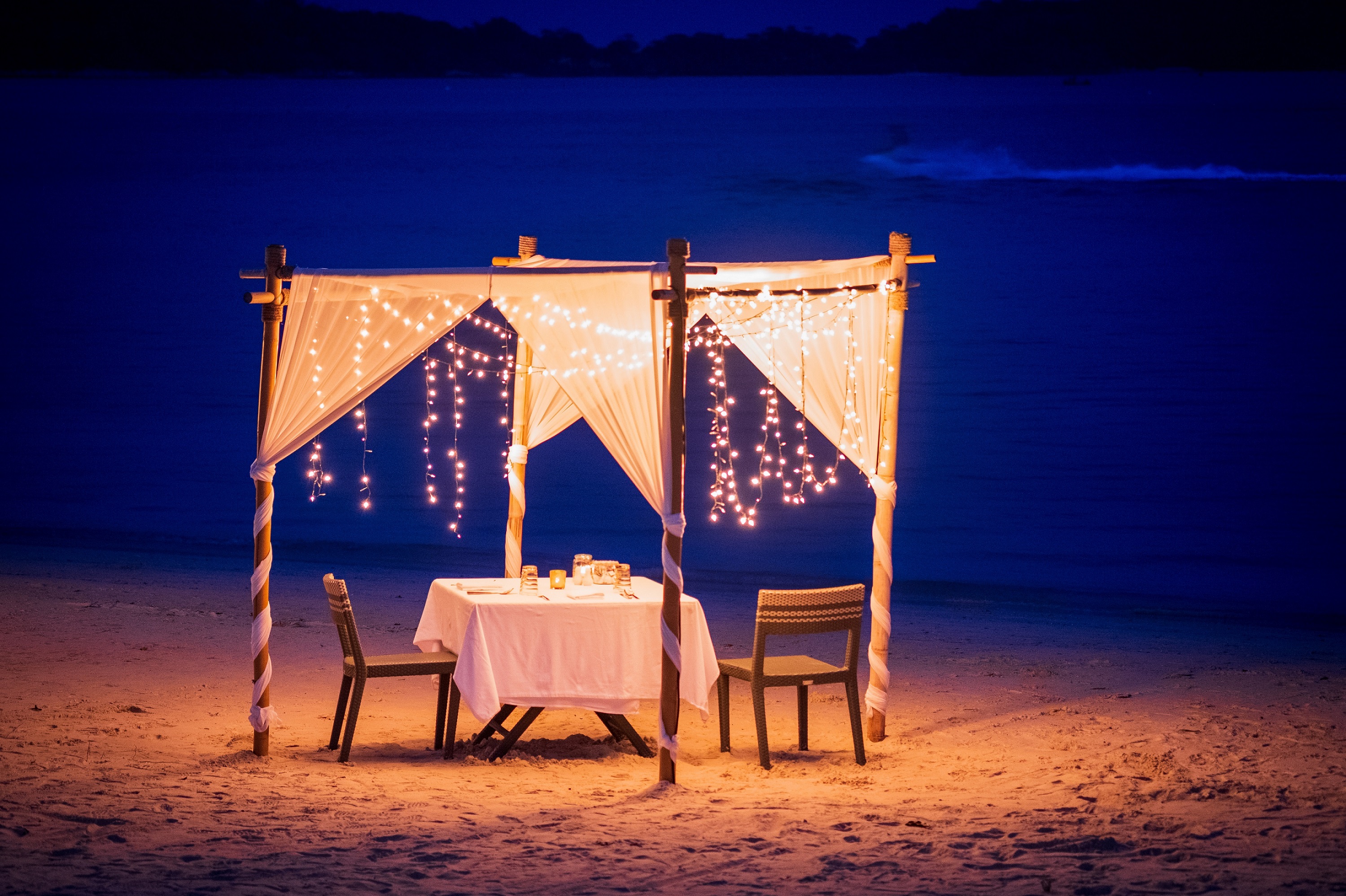 Couples looking for the recipe to romance? Don't miss these tips on how to add flavour and excitement to the relationship.
Bangkok, 3 February 2021 ‒ With travel plans being put on hold, the world tour will have to wait a little longer. But, that doesn't mean staying in with your other half cannot be the most memorable month of love that you've ever shared! Amari has a collection of smart and sexy tips that are great for your relationship, allowing you to socially distance yourself from the world and give 100% attention to your favourite person.
Private Dining with a View
Level up your in-room dining experience by choosing a room where a dinner for two is given a backdrop of breathtaking views. In the morning, skip the buffet line and ask for breakfast to be served to your room. Plus, if you're looking to do an Instagrammable breakfast spread shot, this is the perfect opportunity for all the IG partners out there to earn some brownie points.

Alternatively, ask for a picnic basket packed with sweet and savoury goodies for an outdoor lunch on the beach. Romantic, intimate, and another picture perfect moment to share as a "latergram".

Dining Al Fresco… with an Elegant Twist
Set a date with your partner for something stylish if you find yourself missing those 'special occasion' outings. An afternoon tea date for two by the pool takes you away from the stuffy indoors, offering a fresh ocean breeze and warm sunshine if that's your cup of tea.

If you prefer stargazing on the beach, you can set up a romantic sunset dining experience with spectacular ocean views, a private set menu meal that is only elevated by the dreamy atmosphere. Planning a proposal? This is the moment you've been waiting for all your life, hearing those two simple words: "I do".
Massage Each Other's Worries Away
Everyday life comes with its fair share of stress and obligations. Luckily, research shows that there are benefits to couples giving each other massages. It also strengthens emotional bonds in addition to providing physical relief from tension. Make time to give each other a relaxing massage, or opt for a couples massage together.

Ask your massage therapist for oil recommendations that'll create the ultimate experience for you, whether you're looking to unwind, to reinvigorate, or simply get lost in the rhythm together.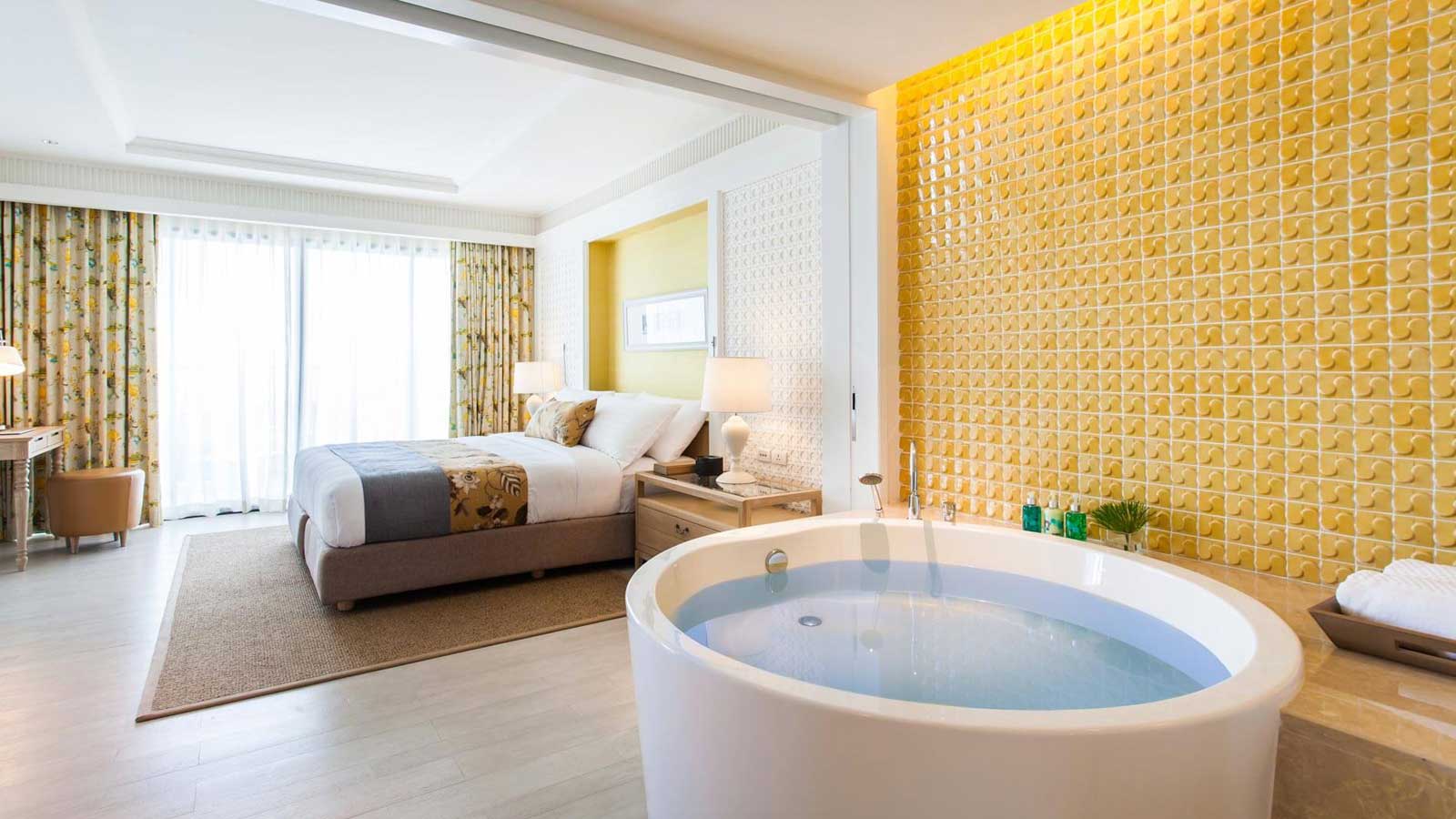 No Need to Wait – You Can Create Your Own Special Moments
Surprise your partner at home with personalised decorations, order in flowers or light up some candles to set the mood. If you're planning a staycation, ask the hotel for a special set-up: balloons and champagne are great ways to celebrate an anniversary, birthday – or the every day! Who says you need a reason to celebrate something special? Spice up your day by making the ordinary extraordinary.

Learn (or Re-Learn) a New Hobby Together
Whether you're looking to level up your culinary prowess by taking a cooking class together, or hoping to burn off your romantic dinner with a challenging new workout routine, we highly recommend planning something special and fun that the two of you can share.

Not sure what you'd like to try? Paddleboarding, painting classes, and photography are some of the activities you can start exploring today!

Remember, you can create romance in your lives regardless of whether you are staying home or treating yourself to a private hotel stay. If you choose to travel, be responsible: wear your face masks in public areas, observe social distancing and keep your hands clean. Also check that the hotel you visit is committed to offering a safe and healthy environment through enhanced measures, like ONYX Clean offered by all Amari hotels. Remember: Travel remains possible as long as you travel safely, mindfully and positively.

---
Sweeten up your month of love with these suite stays at Amari! Visit Amari Hua Hin for a lovely afternoon tea set by the poolside, or enjoy a soothing couples massage at Amari Phuket's Breeze Spa, where the open air plan means you can fully take in the lullaby of the ocean as your tensions melt away.

Book One Bedroom Suite Pool View at Amari Hua Hin with "Just the Two of Us" package for a three-course candlelit dinner at Shoreline Beach Club, complimentary wine and romantic room setup , complimentary in-room breakfast and guaranteed late check-out, nightly rates starting at THB 5,499 ++. Guests booking this package can also ultimately relax and unwind with Breeze Spa's treatments with special promotion "Buy 1 Get 1 Free". Book your stay with Amari Hua Hin until 28 February 2021.

Guests staying in One Bedroom Suite for a minimum three consecutive nights at Amari Phuket with "Wellness Package" can enjoy 60-minute foot or body massage at Breeze Spa, 25% off for Breeze Spa treatment and round-trip airport transfer. In addition to guaranteed late check-out until 16.00 hrs., , The nightly rates starting at THB 4,730 +++. The package is available until 30 September 2021.

You can also stay at Amari Koh Samui, which offers both al fresco sunset dinners and the in-room dining experience of your choice with sea views that'll last for years to come. Guests booking the Anniversary Package can stay in the Junior Suite Beach Wing for at least two consecutive nights, enjoy a romantic dinner on the beach for two, a complimentary 60-minute Signature Mood Massage at Breeze Spa and a complimentary room upgrade to the next room category. Nightly rates start at THB 5,020++. Celebrate your holiday at Amari Koh Samui until 31 March 2021.

For more information and reservation, please visit the websites
Amari Hua Hin : https://www.amari.com/huahin/special-offers/hotel-packages/just-the-two-of-us-package
Amari Phuket : https://www.amari.com/phuket/special-offers/hotel-packages/wellness-package
Amari Koh Samui: https://www.amari.com/koh-samui/special-offers/hotel-packages/anniversary-package

###