Join OZO hotels on a noodle journey across Asia in Hong Kong, Sri Lanka and Thailand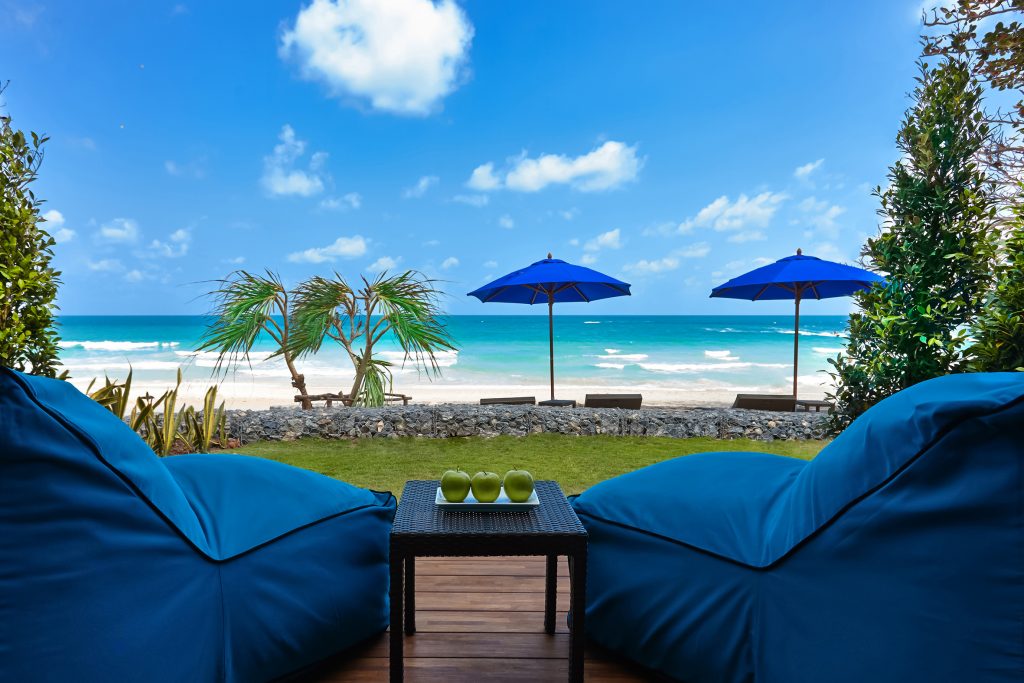 Experience the bold flavours and unexpected textures of one of Asia's most popular staple dishes
Bangkok. 2 May, 2018. ​– Travel is all about connecting with and exploring what makes a destination truly unique, and nothing beats the thrill of trying out a new cuisine and being pleasantly surprised by the unique tastes and textures. It is precisely through the creative ways that each culture shapes its local ingredients that makes discovering new dishes such a wonderful activity to enjoy during a vacation. Noodles are a prime example of a classic Asian staple that has gone through many interpretations, with communities across the region embracing these beloved carbs as their own and creating uniquely local dishes to comfort and excite foodies.
A local food tour while visiting a new destination guarantees an authentic eating experience and insight into how people of different cultures enjoy their meals. Let OZO, a collection of smart hotels in lively locations such as Hong Kong, Sri Lanka and southern Thailand, take you on a noodles feast across Asia.
Located in the busy Wan Chai district, OZO Wesley Hong Kong offers interactive lecterns loaded with local tips to help guide guests as they explore the nearby attractions.
Hong Kong
The hustle and bustle of Hong Kong are nothing new: it is very much a fast-paced life in this major city. That being said, it is not a surprise that the cuisine the locals enjoy reflects the busy environment. Wonton noodles are astonishingly quick to cook, taking one minute or less to boil.
Wonton noodle dishes in Hong Kong are comprised of egg noodles and meaty wonton dumplings, garnished with green vegetables, like chives and garlic. The wontons are filled with shrimp and pork, making each bite a meaty surprise. Hot broth is optional, but most definitely recommended.
Many of Hong Kong's best wonton noodle shops – including some Michelin Guide recognised establishments such as Wing Wah and Ho Hung Kee Restaurants are a short stroll away from OZO Wesley Hong Kong. Book your next stay to save 15% on room rates starting at 840 HKD ++. Only for stays until 31 December 2018.
Enjoy a convenient, all-day dining experience at OZO Colombo Sri Lanka's EAT Restaurant which overlooks the Indian Ocean
Sri Lanka
Who says noodles can only be eaten at lunch or dinner? Sri Lankans have cracked the code and established a delicious breakfast option that utilises noodles. Indi Appa starts off as a thick, rice flour batter that is shaped into light, stringy noodles and then steamed.
Also known locally as string hoppers, these noodles are usually paired with coconut sambal (a tantalising, spicy-sweet-savoury paste), dhal and curries. However, when it comes to food, innovation is key, so it's recommended travellers get creative and find a flavour that best suits their tastes.
Be sure to try this authentic Sri Lankan dish for breakfast at EAT, located at both OZO Colombo Sri Lanka and OZO Kandy Sri Lanka. Save 15% on advanced bookings, with room rates starting at 68 USD ++. Free room category upgrade for stays until 31 December 2018 (subject to availability).
Southern Thailand
Many Asian cultures absolutely love piling on the spices: the hotter, the better! Understandably, that may not be to everyone's taste, which is why one of Koh Samui's favourite noodle dishes perfectly balances a rich flavour with a spicy kick of chilli.
Khanom Jeen Nam Ya is very popular and renowned in the south of Thailand. Fresh rice noodles are served with the powerful fish curry, which is made with local ingredients including coconut milk, lemongrass, dried chillies, shrimp paste and basil. The meat used in this dish may vary depending on what is available, but white fish like cod or barracuda, or even crab meat, are some of the tasty options worth trying. Locals on the island recommend Khanom Jeen Pa Maitree by Maenam Beach and Krua Tai Muang Restaurant in Bo Phut for the best Khanom Jeen.
Find your favourite eatery on Koh Samui during your next stay at OZO Chaweng Samui. Book the Escape Package for complimentary airport transfers, a special set menu dinner crafted by resident chefs, 1,000 THB dining credit at in-house dining outlets, a stocked minibar and your daily breakfast boost! Rates start at 10,800 THB ++ for a three night stay, only available until 31 December 2018.
###